Ever wish you could target all of your clients party guests with those ads that seem to follow us around Facebook, Instagram, etc. anytime we look at a new product online?!
☝ This is called REMARKETING (or retargeting)
With YAY-List, you can!!! 🤯
In this article, we'll show you how you can link your Facebook ads account with YAY-List and target the people who are viewing your party invitations with your ads.
Think about it...
Your client's party guests are most likely to be your PERFECT leads!
Why not dedicate your ad spend on these perfect leads.
Plus, this will help Facebook learn who your ideal clients are so that other ad campaigns you run can be even more optimized.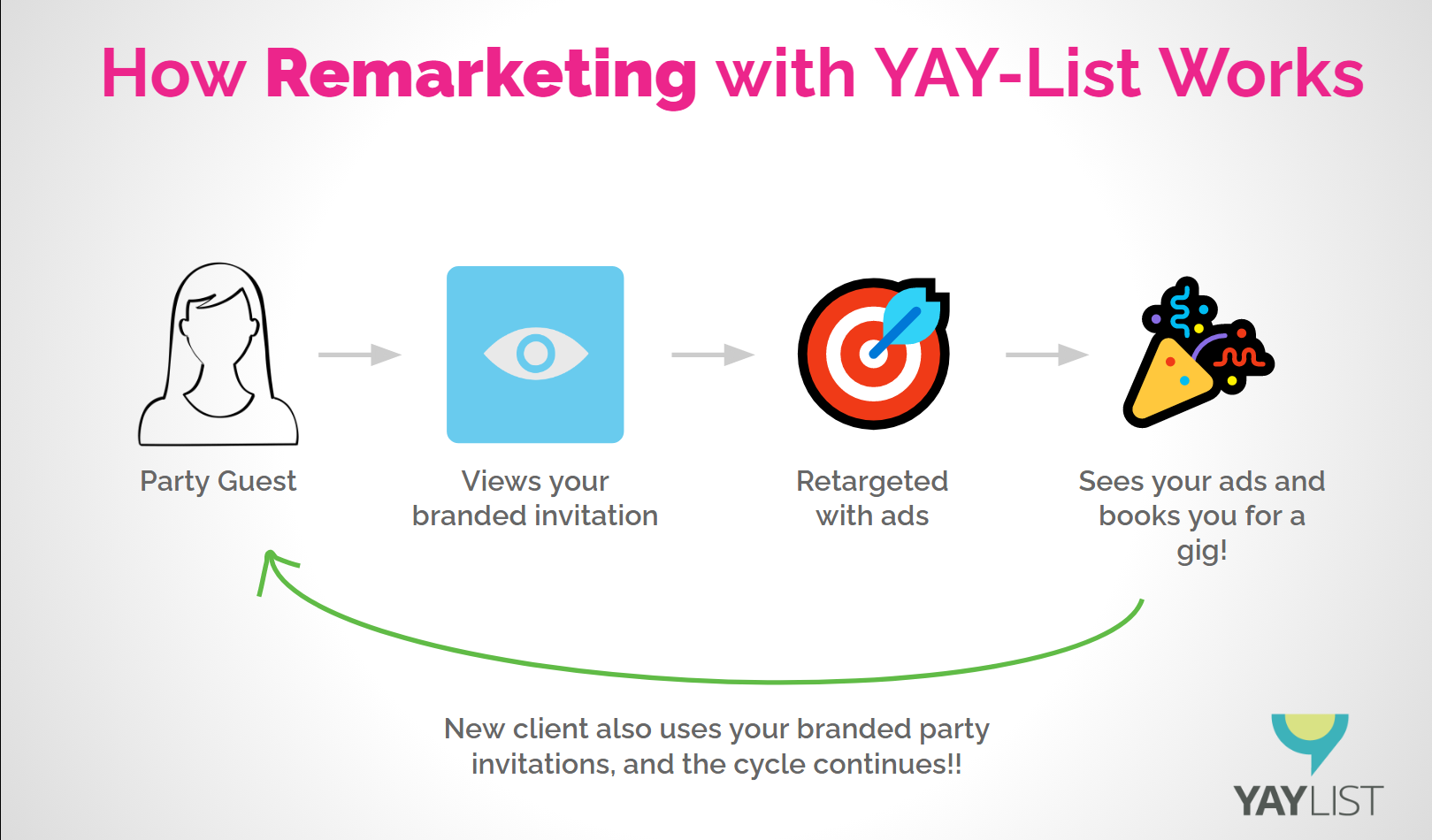 STEP 1: Click on 'Marketing Settings' in the menu
STEP 2: Scroll to the "Remarketing" section and add your Facebook Pixel ID
STEP 3: Click 'Save & Continue' to save your changes
Helpful Links about Facebook / Meta Pixel: