This help article will walk you through how to update your company contact information, address, website and more, for use on your branded party invitations.
Step 1: Go to 'Company Details' in the left sidebar menu
Step 2: Update your information accordingly
Step 3: Choose what information you'd like to include on your invitations
Next to each key field, you'll see a checkbox.
If the box is checked, that information will appear in the 'Company Details' section of your branded invitations.
If the box is NOT checked, it will not appear on your invitations.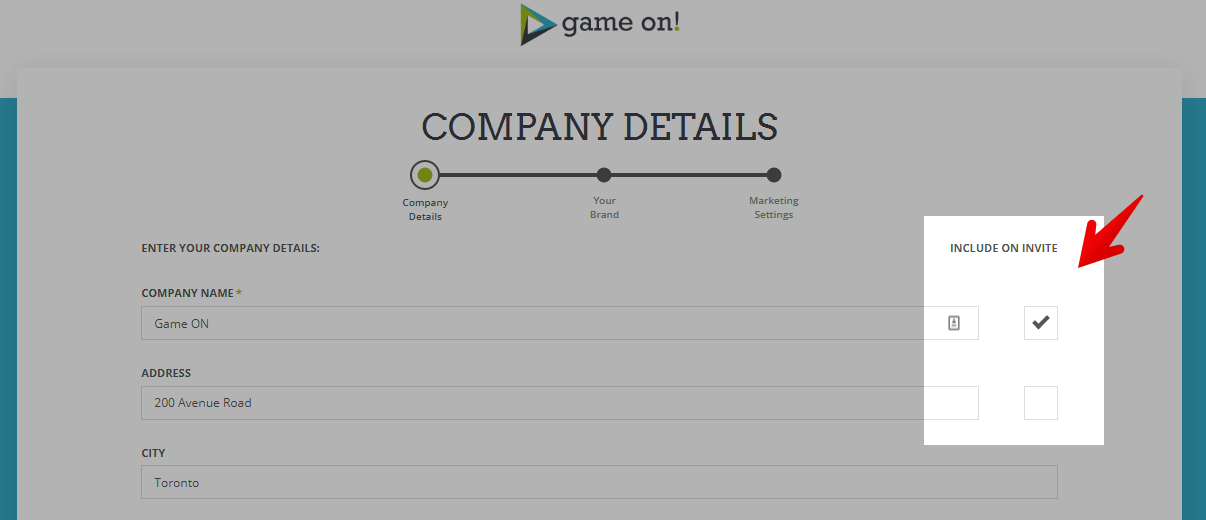 Step 4: (Optional) Add custom fields
If you'd like to add any custom information about your company, simply click the "+Add More" button.
Add a "Title" for this custom field
Add the "Content" for this custom field
Choose if this custom field should be included on your invitations (they will appear as new content blocks on the invitations, as seen below)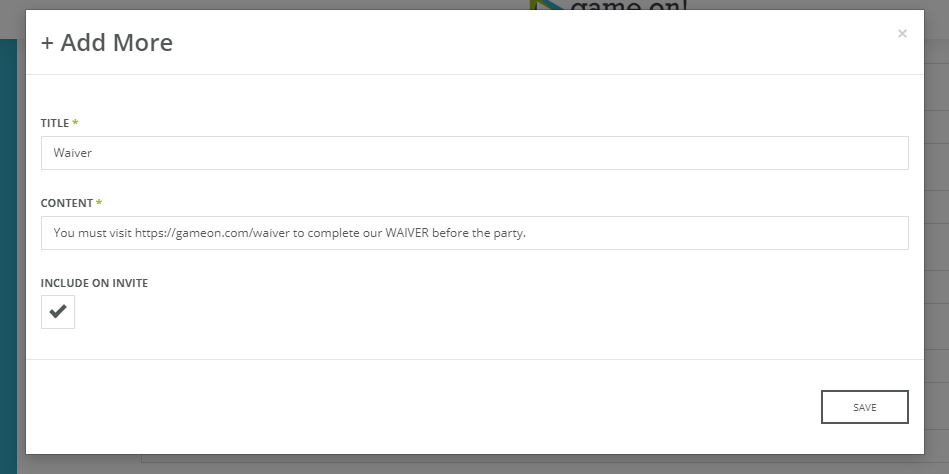 ☝ POPUP SCREENSHOT ☝
---------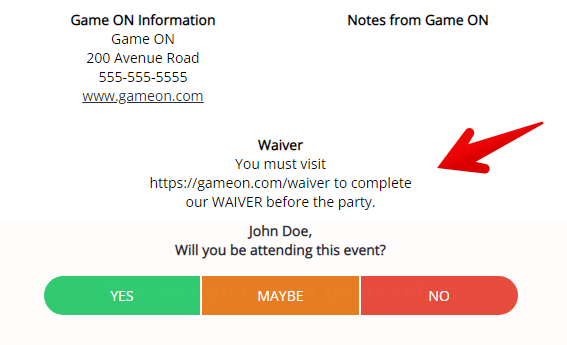 ☝ CUSTOM FIELD ON INVITATION SCREENSHOT ☝
Step 5: Click "Continue" button to save your changes